Robust, Reliable and Flexible Solutions
Building cost-effective applications on open source platforms.
We are a holistic web and mobile application development company with high-level competency in open source technology. We assist the clients from the initial stage of Consultation to the Development and Implementation.
We provide open source web and mobile development services to our clients across the globe. Open source technologies help us build products that are robust, visually appealing and easy to navigate. The built-in functionalities of open source platforms facilitate in creating scalable web sites.
Leveraging on years of industry experience, our professionals are proficient in creating effective and result-driven applications. We are engaged in building easy, engaging, useful applications that help our patrons work more effectively. We have been automating a wide range of business processes on open source platforms for clients across the sectors and domains.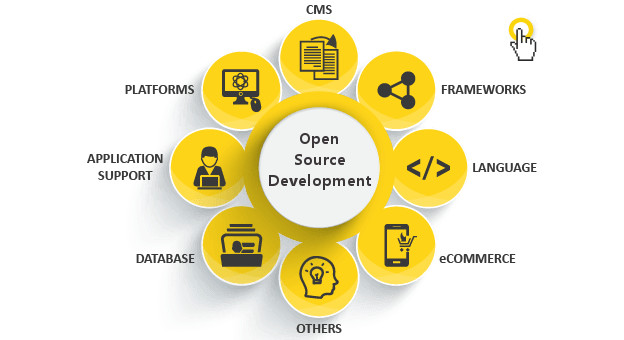 We provide flexible open source solutions which integrate and interface with your existing assets.
Scaling and Consolidating
Linux and open source software are easy to scale and thus, with the economic growth of business, applications can be scaled up.
Quick Deployment
With open source clients don't have to wait for years to deploy a solution even when they need a significant amount of customization.
Flexibility
Along with the customized User Interface, open source facilitates in building tailor-made functionality as per the specific business needs.
External Analytics
Open source platforms support external analytics to monitor and analyze how people are using your application and how it can be marketed.
SEO Support
Open source facilitates in building clean and meaningful URLs, on page keyword targeting and on site performance optimization.  
Cost-effective
As open source platforms are free from complicated license processes, this saving of time and resources is transferred to the clients.