Integrated End-to-End Solutions
Customized Applications and Maintenance Services
With the radical change in technology and the shift of customer base from website to applications has changed the way businesses use to work. Businesses endeavor to be accessible to their clients like never before and experiencing both, pressure and opportunity.
At Intrepid Websoul Pvt. Ltd., we facilitate the business operations by delivering sophisticated applications that are smooth to function and easy to scale.
Owing to our proven deployment techniques, we are proficient in offering cross-functional IT solutions. With our agile approach and adequate methodology we can offer shortened development cycles and faster project delivery. Capitalizing on our extensive experience in all major industries, we develop comprehensive solutions to cater the day to day and complex IT problems.
In addition to this, we offer a full range of maintenance and support services to our clients so that their business ensures long-term value.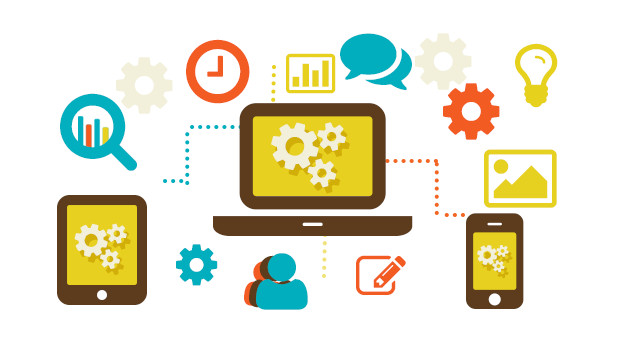 We keep up the pace with the changing trends because modernization is imperative.
Application Development
Our services involve analysis, design, implementation, testing and integration of the systems in the committed timeline.
Maintenance and Support
We make sure that our clients experience seamless integration and implementation of the products developed for them.
Modernization
Applications are made scalable and flexible so that these can be timely updated and upgraded as and when required by the business.
Domain Consulting
Along with the cutting-edge methodologies, we also offer strategy definition, implementation and operations consultancy to our clients.
Technology Consulting
We make sure our clients receive strong techno-functional updates across development, testing, maintenance, support, and implementation.
Prepackaged Business Applications
Through configurable package solutions developed for industry leaders, our clients have the opportunity to get ready to use solutions.